About The Gray Rock Inn
An Eco-friendly Historic Inn With Character.
We're a little bit different,
just like Asheville.
We offer accommodations in an International style, with shared bathrooms, laundry and kitchen facilities.
In this space, you'll encounter fellow travelers and local residents alike.
An Eco-friendly Historic Inn with a Background as Interesting as Asheville
 The Gray Rock Inn was built in 1911, renovated in the 2000s, and is now an energy efficient, low carbon footprint place to live or visit. And with all of downtown Asheville in easy walking distance, you can park your car and forget about it while you're here.
Housing both short-term guests and long-term residents, what you'll experience here is a small community that shares a love for Asheville. Each room is different, reflecting the unique history and character of the Gray Rock Inn. Standard furnishings in every room include a mini refrigerator, sink, towels and linens. Wifi is included but you won't find a television in your room. With all there is to do in the area, we hope you won't miss it!
We look forward to hosting you at The Gray Rock Inn, and making your Asheville experience a memorable one. And be sure to kiss the Bunkum Stone while you're here.
International Style Accommodations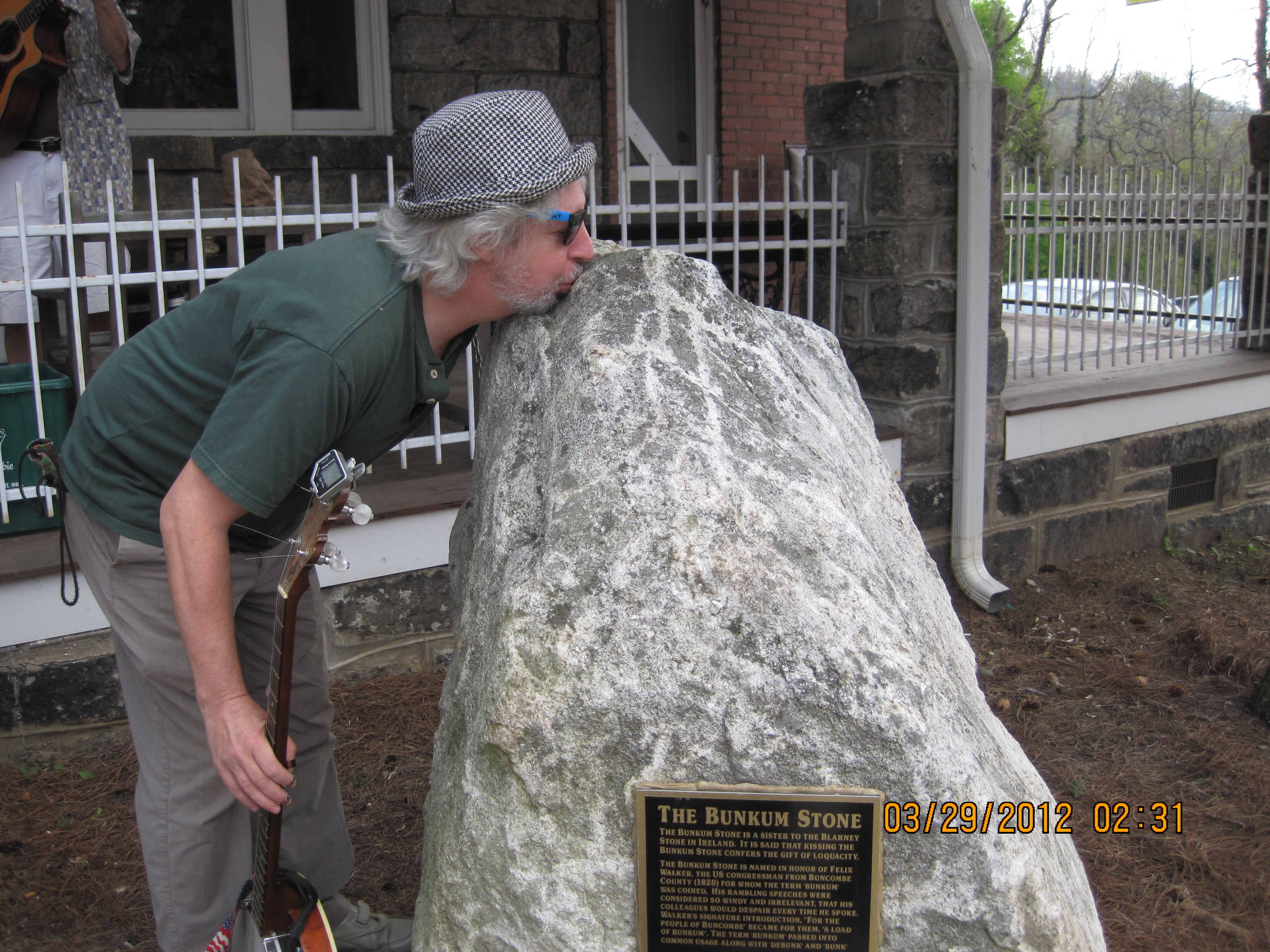 Home of the historic bunkum stone